MINGERS Hotel
in Neuharlingersiel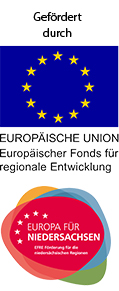 We are expanding for you!
In October 2018, we started the extension of the main house at the harbour of Neuharlingersiel. A modern hotel is being built to the latest standards including a lift, disabled toilet and wheelchair-accessible rooms.
The state-of-the-art heating and ventilation systems as well as the energy-saving technology guarantee a high level of environmental consideration. New windows with high-quality protective glazing in the entire main building including the conservatory ensure optimal insulation, as does the contemporary thermal insulation of the entire building.
We expect completion by the end of 2019.
The extended opening times of the hotel in November and December will support the creation of year-round jobs. The "winter guest" in Neuharlingersiel will then finally be able to book and stay in a hotel by the harbour.
From October 2019, the expansion of our "Sielhuus" will start. Here more rooms will be created meeting the expectations of the guests and current environmental requirements.
The project is funded by the European Regional Development Fund.
MINGERS Hotel
in Neuharlingersiel